These are the most unpleasant trends in the automotive industry
2023-02-16 09:28:12
Author:
Alfa Rent a Car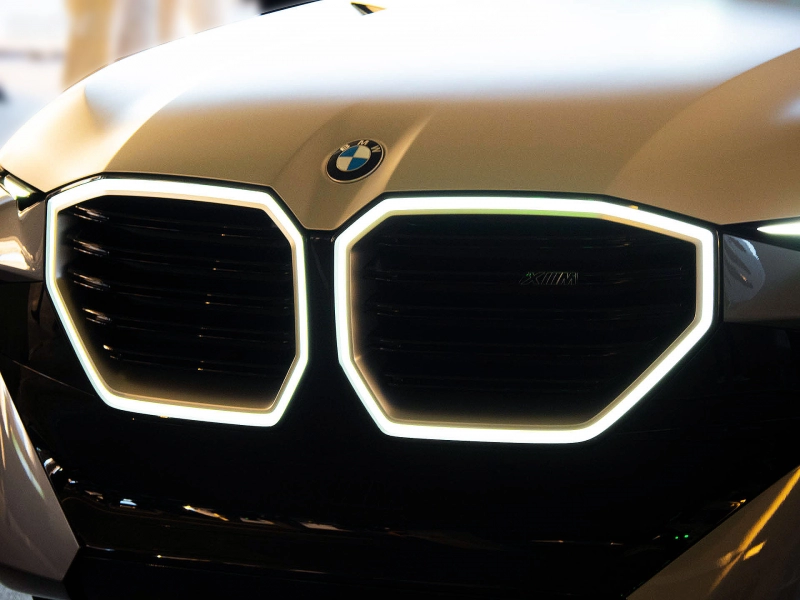 Trends are always changing, be it fashion, finance, video games, movies, dance, the world of cars is no different and car manufacturers love to experiment. Some of these whims turn out well and others very badly, so the car rental company Alfa Rent a Car airport Cluj Napoca has set out to present you the most annoying new trends that car manufacturers are experimenting with on modern cars.
We'll start with the trend we hate the most and that is of course fake tailpipes or tailpipes. What is the reason? Either the car has an exhaust or it doesn't. We might understand this trend in very small economy class cars trying to look sportier, but when these fakes are present on a performance car where there really is no reason to have fake exhaust tips, we can't be sympathetic. The biggest offender of fake exhausts in our opinion is the new diesel Audi S6 where the fake exhausts look like coffee cups that have been chrome plated and stuck under the rear bumper. This trend is unforgivable and the sooner it ends the better, at least we won't have them on electric cars, hopefully.
The next unfortunate trend in the automotive industry is touch screens that we all use on our phones and are very useful in cars as well. The only problem we have with them is when some car manufacturers decide to move all climate, heating and ventilation controls in the seats to the touch screen. These commands end up distracting the driver when he wants to change the temperature, the fan speed or the location in which to ventilate (at the feet, on the windshield, towards the passengers, in a closed circuit). It is very difficult to operate these controls via the touch screen while driving and so some drivers have to wait until they reach an intersection to use them. Why don't I use physical buttons for these controls, they are very easy to use? Automakers must keep climate controls separate from the infotainment touchscreen.
Some cars sound a bit boring, it just depends on the nature of the engine they are equipped with. Unfortunately some car manufacturers try to hide this by playing fake exhaust sounds through the car speakers. Sometimes it works and can make a diesel engine sound in the cabin like a high-performance gasoline engine while outside you can only hear the rumble of the diesel engine, the champion of this trend being BMW. What's most disturbing is when some car manufacturers then try to hide the exterior rumble of a diesel engine and Skoda has done this with its Kodiaq vRS model which even has an exterior speaker fitted that plays the sounds of a petrol V8 engine behind the car.
Grilles are a trend that automakers seem to have gone crazy for, competing with each other to see how big they can make their cars. At the forefront of this trend is, of course, the German manufacturer BMW, which installed massive radiator grills not only on internal combustion models but even on electric ones, such as the i4 series, which does not need such a thing. BMW isn't the only carmaker involved in this grille 'race', Audi has equipped its electric e-tron SUV with a radiator grille that's even bigger than the Q5 model which needs it because it has a combustion engine intern. Mercedes does not let itself down and mounted a large grille on the EQC electric SUV. I'm wodering why? Tesla doesn't have fake radiator grills but to be fair, their models look a bit like a fish from the front, maybe that's why designers draw these huge radiator grills on electric cars.
Some cars have very successful and inspired names such as Ford Mustang, Rolls-Royce Phantom and even our Dacia Duster. Other automakers liked to keep things simple and use numbers and letters to indicate the car's model and engine displacement, so everything was easy to keep track of. For example a BMW 330i had a simple 3-liter petrol engine, but today's 330i only has a 2-liter turbo petrol engine. Audi models used to have the actual engine capacity listed on the back of the car but now they've given them some random numbers. For example, the A4 35 TFSI model has a 2 liter turbo engine. Then there is the other German manufacturer Mercedes that induces confusion in the naming of its models, for example the CLA 180 or GLA 180 models that do not have 1.8 liter engines but only 1.3 liters with 136 horsepower.
If the fake exhausts are not disturbing enough, then the car rental agency Afla Rent a Car airport Cluj Napoca presents you with other design elements that car manufacturers fake on today's cars. These are the fake intake and vent holes fitted just for decoration. Car manufacturers put them on their models to make them look sportier or to make the design more interesting but we don't particularly like the ones on the Honda Civic Type R. Then there's the Audi Q8 where they have them mounted on the rear bumper above the tailpipes which are also half fake. The Toyota Supra is a sporty model but it has a lot of fake ventilation elements and it's clear that they are just pieces of plastic.
Where did the spare wheels go? Although most new cars have a compartment under the boot floor for a spare wheel, well, we're not getting one, instead we'll find a puncture-proof solution and an air compressor. The reasons why the car manufacturers gave up the spare wheel would be the increase in the price of the car which is passed on to the customer and the increase in the weight of the car which would lead to an increase in fuel consumption and therefore to an increase in pollutant emissions. These emissions are insignificant individually but when it comes to all the cars sold by car manufacturers these emissions add up and can make the difference between meeting emission targets or not meeting them which can lead to fines. These would be the reasons why we no longer receive the spare wheel.
The next trend we're going to talk about is one that we think is about to start, and that's represented by radiator grille lighting. Thus the German manufacturer BMW offers an optional illuminated radiator grille on the X6 G06 and 7 Series G70 models as if these cars did not already have a flashy enough appearance. We can imagine that if some customers buy this option and flaunt it on public roads then the car manufacturers Audi and Mercedes will surely copy it and we will find that all cars will have an illuminated grille similar to sniper drivers who install additional LEDs on the front of trucks, it's just plain bad taste.
Gear boxes with many steps is another disturbing trend that car manufacturers impose with new models. A large number of gears (gears in the gearbox) allow the engine to run at the most suitable revs and this is positive for fuel economy and performance but sometimes their number is too high. From the point of view of the Alfa Rent a Car airport Cluj Napoca office, six or seven gears are more than enough, but some cars have eight, nine or even 10 gears in their transmissions. Because of this their automatic systems, such as mechatronics, cannot decide in which gear to shift. Also, a greater number of gears will increase the weight of the car, which translates into an increase in fuel consumption and therefore a decrease in autonomy. In addition with a larger number of components there is a greater chance of failure and therefore less reliability over time.
Most modern cars have different driving modes such as comfort, normal, dynamic, sport and these can be accessed at the push of a button and will do things like stiffen the adaptive suspension, change the steering to add weight, shift gears more late or faster but some cars have driving modes that are completely useless from the start. For example Hyundai Ioniq Hybrid has a sport mode, Alfa Romeo has something called "all weather mode" and the biggest offender is BMW. In this list we have many BMW models, they seem to like the quirks they give their cars that have something called "Eco Pro Mode" which basically makes the car act like it has lost half of its engine cylinders. The BMW M8 sports model with a V8 engine has an eco pro mode, is there a driver who will set his car to this mode? You'd rather buy a BMW i3.



For NON-STOP reservations at Alfa Rent a Car please contact us:
0748.166.966
contact@alfarentacar.ro