The most interesting cars presented at CES 2023
2023-02-14 09:53:44
Author:
Alfa Rent a Car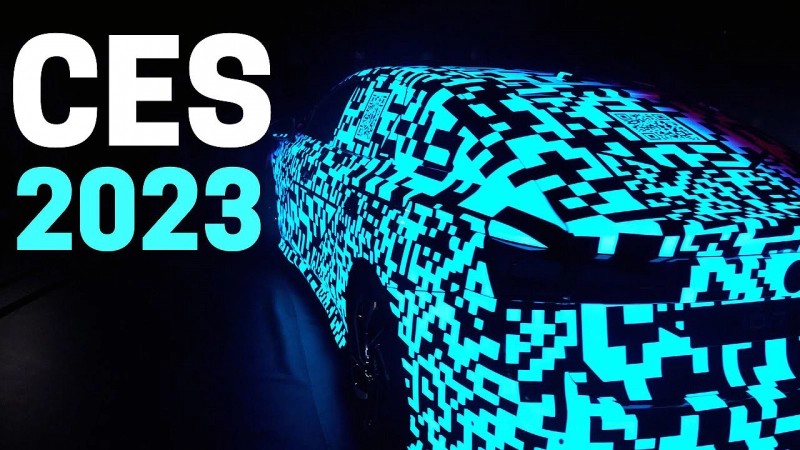 2023 is shaping up to be a spectacular year for car enthusiasts as a plethora of new concepts were unveiled at the CES Consumer Electronic Show in Las Vegas where automakers showcased their most powerful and technologically advanced cars in production. Thus, the Cluj Napoca Alfa Rent a Car airport car rental office presents in this article some of the most interesting cars that we will see on the roads in the next two years.
The manufacturer Hennessey produces cars for two reasons, namely to be very fast and to annoy the drivers who own Bugattis. It already built the Venom F5 to compete with the Bugatti Chiron Super Sport 300+ (top speed is over 300 miles per hour or 480 km/h) and then they released the Venom F5 Roadster just a day before Bugatti launch its own Mistral roadster. Now Hennessey has launched a lightweight race-oriented version of the Venom at CES 2023 to compete with the track-ready Bugatti Chiron Pur Sport. Called the Venom F5 Revolution, it has the same 6.6-liter V8 engine, 1817 horsepower and 1617 Nm of torque as the standard F5 model but is equipped with new fins, spoilers and ailerons to give it maximum downforce. The rear wing alone produces over 635 kilograms of downforce at 400 km/h. Beating lap times on a racetrack requires very different suspension compared to breaking the 500km/h barrier in a straight line so Hennessey fitted this car with much stiffer suspension and new rims and tires to give the car contact greater with the road and more mechanical grip. Of course, all this comes with a very steep price, especially since the number of Venom F5 Revolution models is only 24 pieces, so each one will cost 2.5 million euros, but nevertheless 1 million euros less compared to the competition Chiron Pure Sport.
Hennessey isn't the only American carmaker to reveal something surprising earlier this year as RAM built its first electric pickup truck which is also coincidentally called the Revolution. The manufacturer Ram stated that they wanted their new car to look "brutiful" meaning beautiful but also brutal at the same time. Some of its features are surprising, it is equipped with a third row of seats that is hidden and this together with the second row can be completely folded, the back of the platform can be extended and thus things that exceed 5.5 meters in length can be loaded, more longer than most European cars. The center console can also be turned into a desk or can be completely detached to carry even more things. The bodywork around the rear wheels can be opened, revealing compartments for luggage and tool kits on the inside. Being an electric car, the Ram Revolution is equipped with a large trunk even under the hood. The Ram Revolution 1500 does not only boast of its practicality because it is equipped with many new technologies, thus it has an 800-volt electrical system that allows it to fast charge at 350 kW, it is equipped with a dual infotainment screen with a diagonal of 71 centimeters , facial recognition of the driver, an image projector that can turn a wall into a cinema and we also remember the "shadow mode" through which the car drives itself at low speeds without anyone inside as long as there is a person that to follow it in front of him as Ram believes this feature will be useful on the job site where tools need to be moved short distances. The Ram 1500 Revolution is equipped with two electric motors, all-wheel drive and four-wheel steering. Ram did not present what the performance of the car is but stated that it left enough room for equipping with even more powerful electric motors.
In the image above we can admire the gorgeous Alfa Romeo Giulia SWB Zagato with a short wheelbase and a long name for a very special car. This is a shortened version of the high performance Giulia GTAm. It has the same twin-turbo 2.9-liter V6 engine that develops 540 horsepower, but instead the Zagato gets a custom body with two doors and a six-speed gearbox. The Alfa Romeo Giulia SWB Zagato can be seen as a response to the new BMW 3.0 CSL anniversary model but the Zagato is much rarer, while BMW will build 50 3.0 CSL models, Alfa and Zagato will only build a single model of the Giulia short wheelbase, only one. They did this to celebrate over 100 years of collaboration between the two companies.
2023 is not only the year of sports cars with turbo engines and electric vans, but also the year of normal cars that ordinary people will purchase and the Alfa Rent a Car Airport Cluj Napoca office believes that the VW ID.7 model will be one of the most popular cars of the coming years. This isn't a finished production car yet, which is why the VW manufacturer presented it covered in QR code camouflage, but underneath is a brand new electric sedan that shares many of its components with the ID.3 and ID models. 4 SUVs. The VW builder has said that this is a competitor to the Tesla Model 3 and that it will have a range of 700 km similar to the claimed range of the ID.4 Pro but it is unlikely that drivers will be able to achieve this range, perhaps if they only drive around town . We expect the actual range to be similar to the ID.4's combined city and outdoor range of 530km. The VW ID.7 is also equipped with an infotainment touchscreen that is larger and easier to use than other models in the range. We hope so as the ID.3, ID.4 and ID.5 models are very cumbersome to manage the climate via touch controls on or around the screen, but we'll find out when the car hits the market this spring.
Volkswagen isn't the only big name brand to show off a new electric limo at CES this year, as Sony, known for the electronics in our homes, has also built one. The truth is that Sony was helped by Honda and together they came up with the sedan above which is called AFEELA. This model was not designed to boast powerful electric motors or high-capacity batteries, neither Sony nor Honda has yet presented any information about its performance or autonomy. Instead, the AFEELA model is a prototype through which Sony presents its ideas related to infotainment and safety technologies. As we'd expect from Sony, a massive infotainment screen covers the entire dash plus two screens in place of the rear-view mirrors. The car is equipped with 45 cameras and sensors to help the car's driving assistant manage modern traffic as safely as possible. This prototype is not just a technology demonstration as Sony and Honda plan to build a production car based on AFEELA that will be launched in the market in the year 2025. To carry out this plan, the two will use some components of the new electric platforms developed by the IT company Qualcomm which makes the chips found in our phones and has never built a car before. Qualcomm just unveiled the Snapdragon Digital Chassis concept at CES 2023 that won't go into production, but its electronics and software platform will help other companies start building their own cars for the first time in history, just like Sony.
Peugeot is a car manufacturer that has long created incredible concepts such as the Onyx supercar with copper bodywork, then the e-LEGEND sedan with a retro design. Now Peugeot has presented us with the Inception concept which has nothing to do with the movie of the same name. This concept was created to show us the potential of a new electric platform that Peugeot will borrow from parent company Stellantis. This platform is called STLA and will be the basis on which many of the builder's future models will be built. Peugeot Inception is equipped with a 100 kWh battery that gives it a claimed autonomy of 800 km and with 2 electric motors that together develop 680 horsepower, the sprint from 0 to 100 km/h is done in less than 3 seconds being in the same league as the Peugeot 9X8 Le Mans hypercar from which it borrows some design elements.
Mazda is about to launch a car with a next generation rotary engine. The last car equipped with such an engine was the RX-8, whose sales ended in 2012. The new car will be a plug-in hybrid version of the electric MX-30. It uses an electric motor to propel the wheels and the new rotary motor acts as a generator to keep the battery charged while driving. This technology can help Mazda continue to build internal combustion cars for as long as possible.
For NON-STOP reservations at Alfa Rent a Car please contact us:
0748.166.966
contact@alfarentacar.ro