The fastest cars in the world in 2023 available on the market
2023-04-04 21:00:32
Author:
Alfa Rent a Car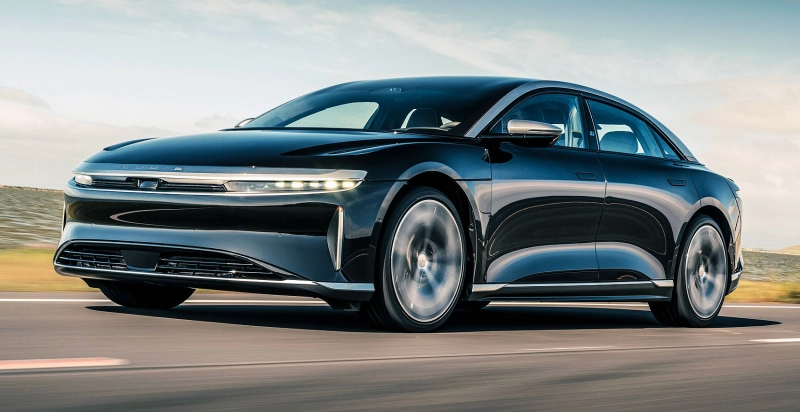 The speed of 320 km/h is very high but you will be surprised how many cars can be purchased at the moment that can reach even higher speeds than this. In this article, the Alfa Rent a Car Cluj Napoca company shows you which are the fastest cars from various car manufacturers that can exceed the speed of 320 km/h. This is an extravagant list that contains cars with naturally aspirated V12 engines, twin-turbo V8 engines, hybrid and electric cars and even a four-seater that despite having only a three-cylinder engine is one of the fastest cars ever built.
Before we start with this list we have to tell you that there are a few cars that we didn't include. The first is the Tesla Model S Plaid which the American manufacturer says can reach 320 km/h and even specifies this in the car configurator, only after the purchase the customer will notice that the maximum speed is actually limited to 280 km/h. Another car that cannot be included in the list is called Pagani Utopia, this hypercar has a twin-turbo V12 engine that develops 864 horsepower and weighs less than 1300 kg. From this data it follows that the car can reach speeds higher than 320 km/h but since the manufacturer Pagani did not specify the top speed, this car cannot enter the list, at least not now.
The first car on our list that is capable of exceeding 320 km/h is built by the Italian manufacturer Lamborghini. This is not the 355 km/h Aventador Ultimae model because its entire production run has been sold and thus is no longer available on the market because Lamborghini will not build more. Therefore the fastest Lamborghini available for sale at the moment is the Huracan Evo model. This car, which is equipped with a naturally aspirated 5.2-liter V10 engine that develops 640 horsepower, manages to reach a top speed of 325 km/h.
The next car on our list is the Audi R8 whose production will soon cease. This is based on the same chassis on which the Lamborghini Huracan is built and the same 5.2-liter V10 engine that develops 620 horsepower here, 20 horsepower less than the Huracan Evo model. But despite this, the Audi R8 is faster than the Huracan because the R8 V10 Performance model with Quattro all-wheel drive reaches a top speed of 330 km/h.
The Air Sapphire is a 5-seater electric sedan that is built by American manufacturer Lucid Motors. This limousine is equipped with three electric motors just like the Tesla Model S, only here it develops 1200 horsepower. The best part is that its top speed is not limited like Tesla's and thus the Lucid Air Sapphire manages to reach 330 km/h. That's some amazing performance for a 5-seater luxury limo.
The Ferrari 296 GTB and GTS manage to reach 330 km/h but the Ferrari SF90 Stradale is even faster as it reaches a top speed of 340 km/h. It is equipped with a 4-liter twin turbo V8 engine and three other electric motors that develop a combined 1000 horsepower. The Ferrari SF90 can also be purchased in the convertible version which has the same top speed as long as the roof is fitted.
The Aspark Owl is a hypercar equipped with four electric motors just like the Pininfarina Battista, only here they develop 2012 horsepower and for this reason the Aspark Owl is one of the most powerful cars ever built. It is also one of the lowest cars in the series at 99 cm tall. Thanks to this low-friction design and powerful engines, this hypercar reaches a speed of 400 km/h. Aspark will build only 50 Owl models at a price of almost 3 million euros each.
Most cars that can exceed the speed of 320 km/h only have two seats, but not the one in the picture above. This is called the Koenigsegg Gemera, it reaches 400 km/h, it is a hybrid and it is the fastest car from the Swedish manufacturer that is available because all versions of the Jesko model are sold out, including the Absolut version that exceeds 480 km/h. The 500 km/h CC850 model is also unavailable because the car sold out so quickly that Koenigsegg had to increase the original production from 50 to 70 cars just to make sure some of the loyal customers wouldn't upset. Instead, the Gemera model is still available and can be bought at the price of 1.6 million euros. The Koenigsegg Gemera uses an electric motor and a small 3-liter turbo gasoline engine. This engine is equipped with the new 3-valve technology from the Swedish manufacturer, which is why it does not have a camshaft and develops 600 horsepower that is sent to the front wheels only. The rear wheels are powered by an electric motor that develops 500 horsepower per wheel. In total, this propulsion system develops 1700 horsepower, a phenomenal power for a 3-cylinder hybrid.
The next car on the Alfa Rent a Car Airport Cluj Napoca office list is called the Czinger 21C and this exotic single seater that was built to break lap speed records is incredibly fast in a straight line too. American manufacturer Czinger built it from ultra-light 3D printed components and with a single, centrally located driver's seat. Its 2.9 liter twin turbo V8 petrol engine is assisted by two electric motors and this whole propulsion system produces a total of 1350 horsepower. Czinger says this car reaches a speed of 408 km/h. The American manufacturer is working on a more aerodynamic version of the 21C called the 21C V Max that promises to be faster.
The Rimac Nevera is the next exotic car on this list. The Croatian manufacturer sells its electric motors to Italian carmaker Pininfarina for the Battista model but has previously assured that the Nevera is more powerful and even faster than that car. Its propulsion composed of four electric motors develops 1,914 horsepower and helps the Nevera reach 412 km/h, making it the fastest production electric car in the world. The head of Rimac by his name Mate Rimac also runs a car company, this one is called Bugatti.
Where is Bugatti on this list? After all, a standard Bagatti Chiron reaches 461 km/h. Well, Bugatti is not on our list because not even one model is available in the market, all Chiron production has been sold. And that includes limited editions like the circuit-built Divo, the retro Centodieci, the Mistral Roaster, the Bolide and the Chiron Super Sport. However, a Bugatti can be purchased only because it is very expensive. For this a fully customized one-off car like the La Voiture Noire model that costs 11 million euros without taxes must be ordered.
What are the fastest cars in the world that can actually be purchased right now that don't cost more than 10 million euros? Well, the car rental agency Alfa Rent a Car Cluj Airport Avram Iancu informs you that the answer is given by two American manufacturers of exotic cars Hennessey and SSC North America. These American brands have been working for years to compete with Bugatti, and both claim that their cars can easily exceed 400 km/h. These are old-fashioned supercars with twin-turbo V8 engines and rear-wheel drive only. The Hennessey Venom F5 has a 6.6 liter twin turbo V8 engine that develops 1817 horsepower and reaches a top speed of 437 km/h. In contrast, the SSC Tuatara which is equipped with a 5.9 liter twin turbo V8 engine developing 1750 horsepower, an engine that is slightly smaller and weaker than the one on the Venom F5, managed to reach a top speed of 475 km/h on the same track where the Hennessey Venom F5 was tested. So the SSC Tuatara is the fastest car you can actually buy right now. But these cars won't be available in the market for too long because we're sure there are a lot of rich buyers who are waiting to see which of these two cars will hit 500 km/h first before deciding to purchase one of them.
For NON-STOP reservations at Alfa Rent a Car please contact us:
0748.166.966
contact@alfarentacar.ro